See why CEO, international speaker, and bestselling author Adam Hill is the perfect choice to speak at your next event
"Fear: First you fight it, then you face it… Then you

Rise Up

to Embrace it."
–

Adam Hill
SIGNATURE PROGRAM
Embrace Fear

:
Customizable keynote that inspires and empowers audiences to rise above fear and realize their ultimate potential
With one in five people living with anxiety disorders, and even more experiencing heightened levels of fear and anxiety on a daily basis, anxiety is one of the most pressing mental health issues of our time. As it has an increasing presence in our lives, it becomes an obstacle to our dreams.
In this program, Adam provides meaningful and actionable methods to break down those barriers of fear and courageously pursue big goals with consistency and discipline. Adam seamlessly weaves in personal, and often humorous stories of how he has overcome fear in his personal life and in business to achieve next level success.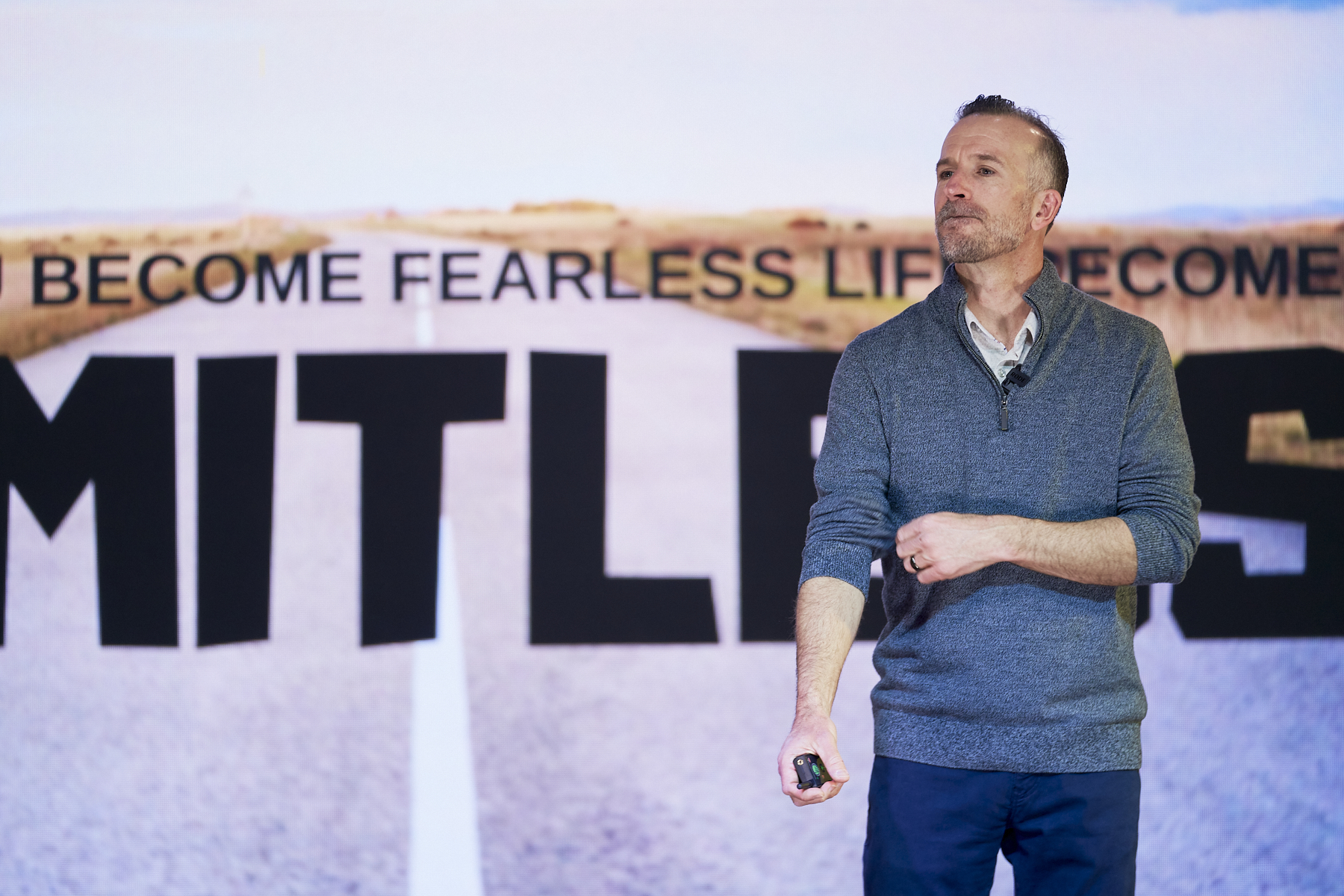 After watching Adam's

Inspirational

 and

compelling

speech, audiences will:
Understand how to make fear an ally rather than an enemy, and turn anxiety into a superpower.
Become equipped with empowering daily mindset habits that separate frustrated dreamers from world class achievers.
Be able to tap into higher levels of courage, conviction, and confidence in work and life.
Have the tools to implement unwavering discipline in the pursuit of big goals.
Learn the seven key components to rise above fear and achieve elevated states of flow.
On the

Live Stage

or

Virtually

, Adam is the Ideal Speaker For a Variety of Events
Corporate Leadership
Sports Teams
Sales Teams
Leadership Conferences
Personal Development Conferences
Mastermind Events
Company Retreats
Annual Events
Organizations and Clubs
And More!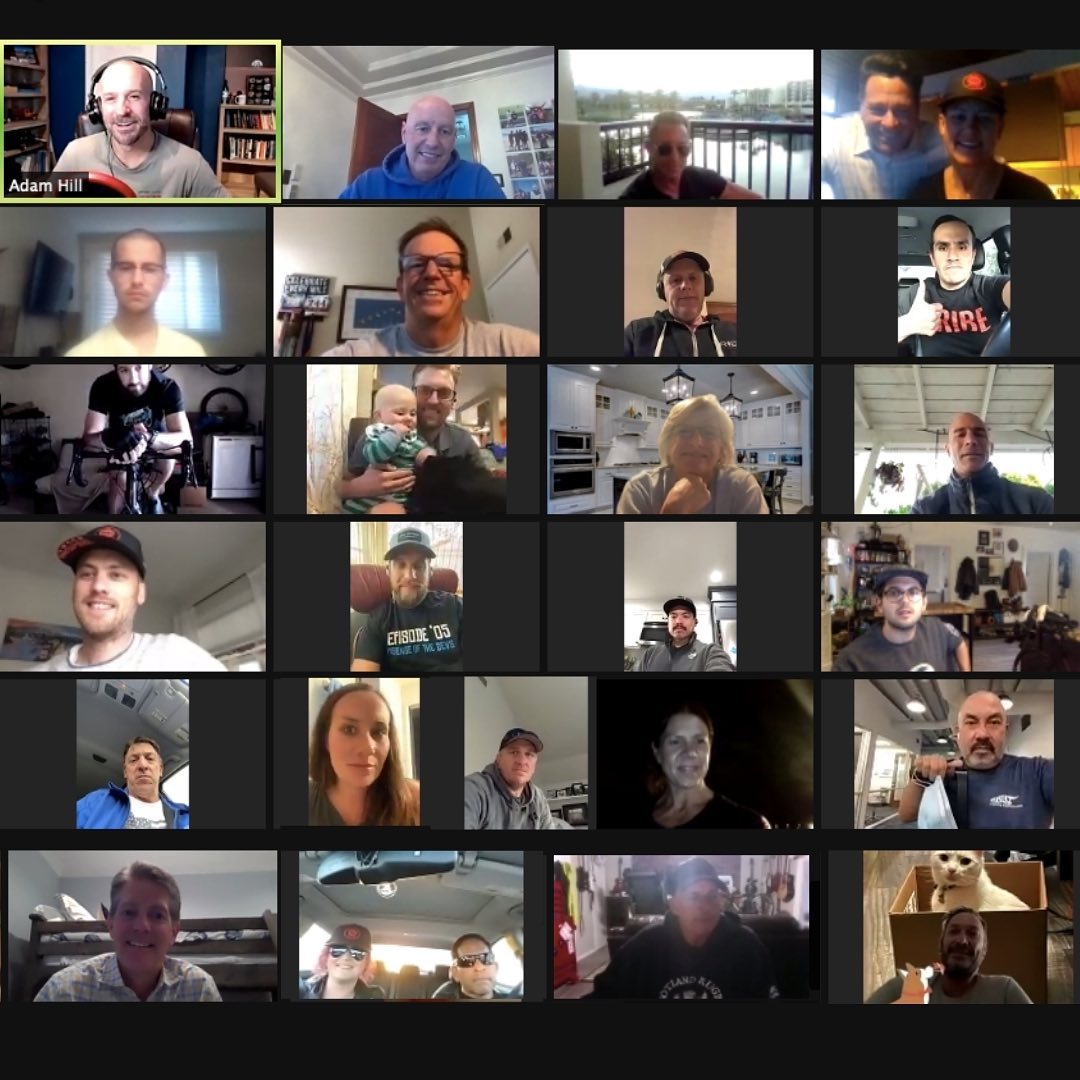 Why You Should Book

Adam Hill

as Your Next Speaker
His Talks Are 
INSPIRING
Your audience will be on the edge of their seats as Adam shares stories of personal triumph that are sure to ignite a spark in their hearts. The frameworks that Adam presents are truly useful in helping people rise above their fears and create new empowering habits, which in turn bring their performance to the next level.
ACTIONABLE
The frameworks that Adam presents are truly useful in helping people rise above their fears and create new empowering habits, which in turn bring their performance to the next level. The combination of inspiration, simple and powerful frameworks, and compelling storytelling provide the audience with the tools to empower their mindset and implement the discipline to pursue their "impossible" goals.
HUMOROUS
Adam brings a sense of humor to the stage that makes his storytelling more entertaining and memorable. You will definitely laugh, you may groan, and you'll probably shed a couple tears over the course of the talk. But don't worry, he will leave his Speedo at home.
RELATABLE
Adam knows first hand the the power of positive transformation. His story is truly relatable to those dreamers who have at times felt hopeless, frustrated, or lost. Through his simple frameworks, those dreamers can find their path to achievement.
Adam has been a speaker for my Wellness and Success Forums. He has a unique way of combining his quirkiness and wisdom in a way that really connects and captivates the audience.



His story, energy, and attitude inspired a great response from our team. While Adam has a captivating and entertaining story to tell, the tangible takeaways he
provided to us stood out to me in terms of biggest value to our business. Mindset is so important to success, and Adam has a connective way of driving that point home.



Adam is an entertaining and engaging speaker who deftly uses humor to make
intense topics more palatable than they otherwise would be. Adam is also excellent at responding to audience questions; he listens to questions carefully and formulates answers accordingly.


His delivery is as clear as it is vulnerable making Adam incredibly relatable to all types of audiences. The essence of his struggle to find happiness and health is one that we all will face, more than once, throughout our lives and his journey brings the light of hope to many who hear him speak.



I was blown away by Adam's transparency as it relates to his experience, desire to learn from all of the circumstances in his life, and willingness to help others. I highly recommend Adam to any organization that is looking for speakers who are committed to changing their lives, as well as those around them!



Adam's appearance at our Hydration Night presentation to the club was great! He provided informative information, with some humor and good stories. Thank you again!



Resources for the Meeting Planner