Don't Let Fear

Be an Obstacle to Your

Ultimate Potential 
See why International Keynote Speaker and Bestselling Author Adam Hill is the Perfect Speaker to Ignite and inspire Your Team or Audience
Adam has been featured in
As Leaders, We Are Called and
Compelled

to

Pursue

Big Dreams

.

 

The problem is that for many, that calling can be overwhelming. Uncertainty, self doubt, and lack of clarity can lead to giving up on our dreams long before we ever have a chance to see them fulfilled. 
Fear

Is the Biggest Obstacle to

Achievement

.
But it doesn't have to be…
Learn the Simple and Actionable Strategies to
Rise Above
Fear and Achieve Your
True Potential
Finding a speaker that inspires teams to become courageous in the face of big goals is a challenge in and of itself. Adam has shared his transformational story of overcoming severe anxiety to become an elite athlete and CEO with thousands of people through television, print media, podcasts, and live events. His goal is not simply to inspire and entertain (which he does), but leave audiences with meaningful, actionable methods to train their brains for courage and success.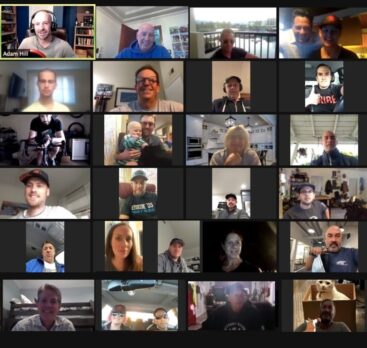 On a Live Stage or Virtually, Adam's Message Is

Inspiring, Entertaining, Humorous, and Practical
Imposter syndrome, self doubt, fear, uncertainty overwhelming challenges. These are some of many obstacles leaders face daily. With compelling stories, humor, and simple concepts, Adam guides audiences through a powerful framework to rise above fear and achieve greater flow and fulfillment.
BESTSELLING AUTHOR
Shifting

Gears

 

is

Adam Hill's Amazon #1 Bestselling Memoir
"You do not need to be an athlete to be inspired by Adam's story. Just read this book and discover your own personal power as you walk with Adam on his path to sobriety, faith, fulfillment, healing, and happiness."
– Peter Vidmar – Gymnastics Champion and Olympic Gold Medalist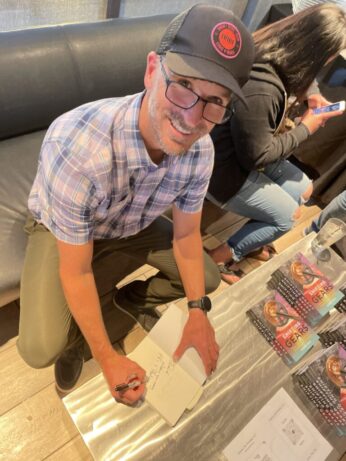 Meet

Adam C. Hill
Adam Hill is an international keynote speaker, bestselling author, CEO, and podcast host helping people to rise above fear and realize their ultimate potential in leadership and life.
After overcoming alcoholism and unhealthy habits, Adam reframed his anxiety disorder into a superpower, becoming a top amateur triathlete, inspiring leader, and CEO of a nine-figure multigenerational business. When he is not running a 100 year old company, speaking, podcasting, or chasing new levels of achievement, chances are he is wearing a Speedo in front of a camera, attempting to create humorous media content. Whether or not he's successful with that, you can be the judge.